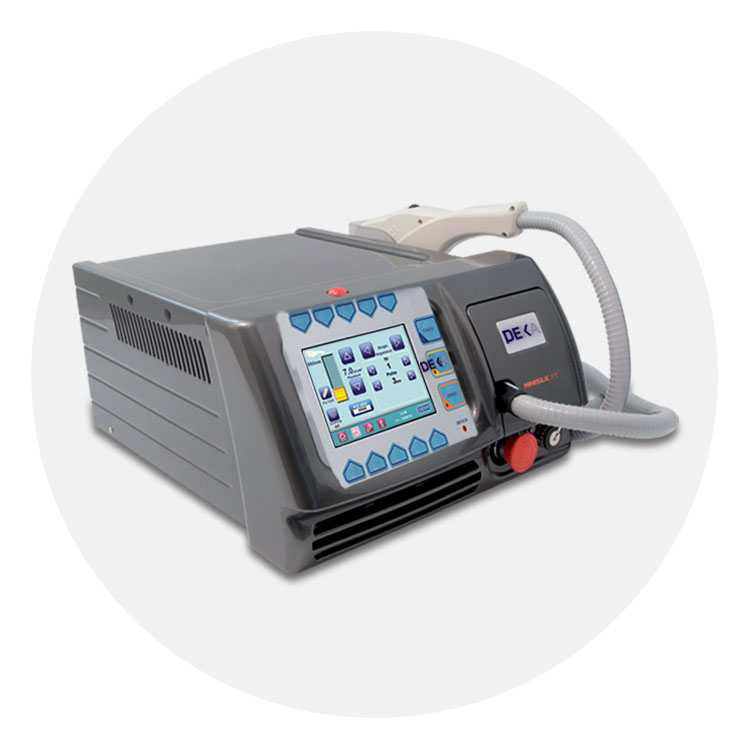 DEKA Minisilk FT – IPL
De Minisilk FT is een veelzijdig en compact IPL-systeem met een excellente prijs/kwaliteit verhouding.
Indicaties:
Diffuse roodheid
Pigment
Huidverjonging
Ontharing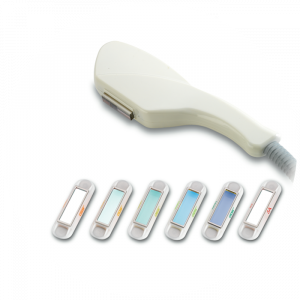 Lees hier meer over de Minisilk FT
De Minisilk FT met IPL-technologie van DEKA is compact en licht en daardoor uiterst gemakkelijk te vervoeren.
Het bevat geïntegreerde energiemeters voor consistente behandelparameters en heeft een regelbare koeling in het IPL handstuk. Hierdoor is de veiligheid en het comfort voor de patiënt gegarandeerd.
De Minisilk FT beschikt over een multipuls-technologie met regelbare pulsduur en intervaltijd en hierdoor een verhoogde selectiviteit.
Sleutel tot succes:
* Behandelingen met hogere intensiteit zonder thermale beschadiging dankzij de fractionele pulsen
* 5 verwisselbare filters met een verschillend spectrum
* Regelbare contactkoeling geïntegreerd in het handstuk
* Compact en licht, makkelijk verplaatsbaar
* Geïntegreerde power meter
Verwisselbare filters
De Minisilk FT heeft zes verschillende, snel verwisselbare IPL-filters waarmee verschillende indicaties zoals pigment, oppervlakkige bloedvaten, diffuse roodheid en ontharing worden aangepakt en worden aangepast aan indicatie en huidtype.

Deze zes golflengtes, 500, 520, 550, 600, 650, 800nm, stellen de behandelaar in staat de verschillende medische/esthetische indicaties veilig en effectief te behandelen.
Fractionele puls
De Minisilk FT puls kan verdeeld worden in 3 pulsen: een functie die deze technologie geschikt maakt voor ontharen of het behandelen van vlekken op een donkere huid. Fractionele pulsen maken het mogelijk om een hogere fluence te gebruiken terwijl de huid beschermd wordt.
De behandelaar kan de duur en energie van iedere afzonderlijke puls selecteren, alsook  de interval instellen.
Verminderde risico's op thermische beschadiging
De nieuwe regelbare contactkoeling garandeert een pijnloze en minimaal invasieve behandeling, zonder bijwerkingen zoals roodheid of huidbeschadiging. Maximaal comfort voor de patiënt en maximale veiligheid voor de behandelaar.
Power Meter
Voor een compleet overzicht van de behandeling meet de geïntegreerde Power Meter continu het aantal pulsen, de effectiviteit van elke individuele puls en de werking van het handstuk.
Wilt u meer informatie ontvangen?