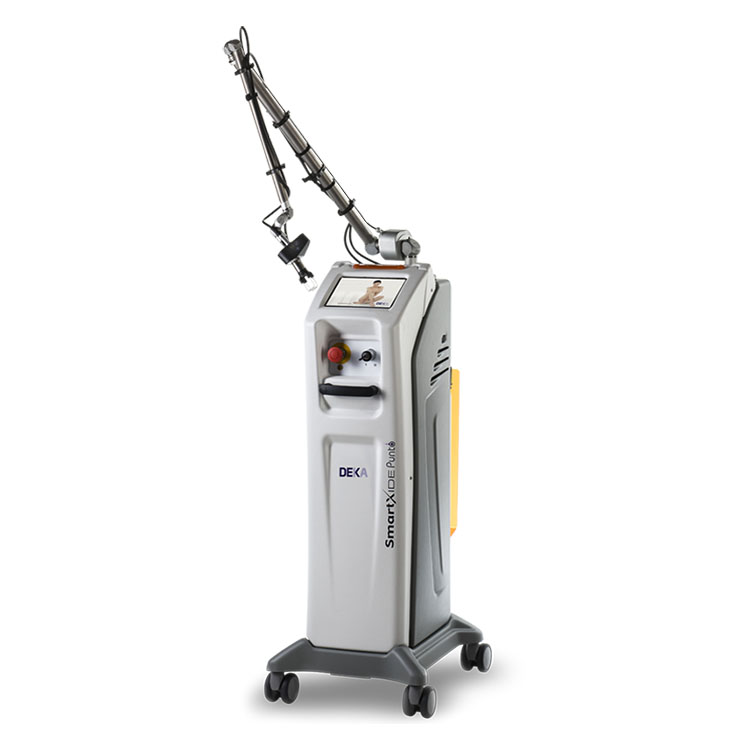 DEKA SmartXide Punto
De DEKA SmartXide series CO2 lasers kent diverse uitvoeringen voor dermatologie, gyneacologie, KNO en andere chirurgische ingrepen.  De verschillende modellen zijn zo optimaal op de toepassing afgestemd.
Voor de dermatologie is de SmartXide Punto een hele goede keuze. Geavanceerde pulsvormen, een snelle scanner en de chirurgische handstukken maken dit een ideale laser voor behandelingen aan de huid.
De SmartXide Punto kent diverse behandelingen en indicaties zoals Coolpeel™, DOT Therapie, peri-ocular lifting, littekenbehandeling, dermatologische, plastische en esthetische chirurgie.
Lees hier meer over de SmartXide Punto
Tailored Treatment with PSD® Technology
The core of Smartxide Touch laser is an RF CO₂ source empowered by PSD® technology that can produce fractional laser pulses with variable pulse shapes, duration, energy and peak powers.
3 different pulse shapes can be selected:
Wilt u meer informatie ontvangen?