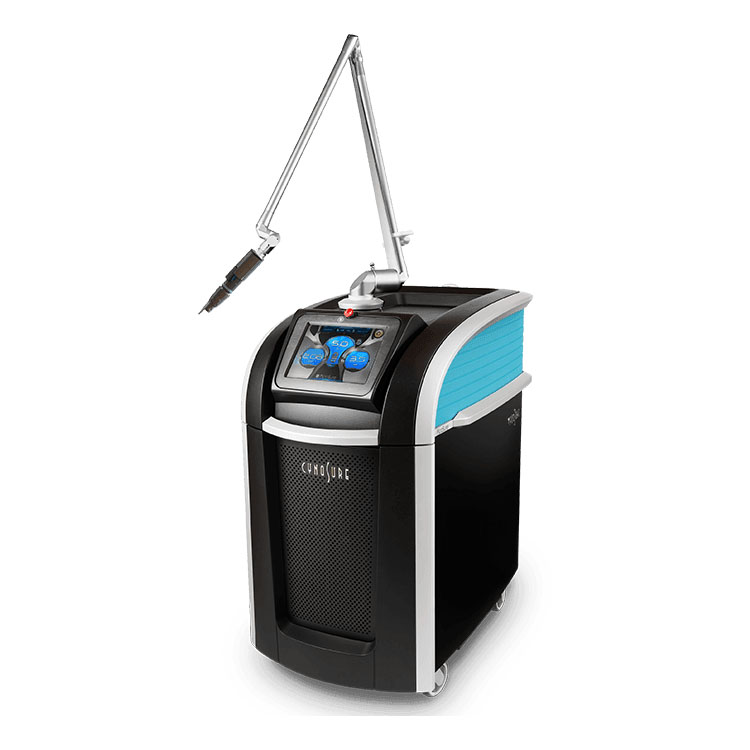 Cynosure PicoSure®
Shattering the past, revealing the future. De PicoSure is 's werelds eerste en nog steeds ongeëvenaarde picoseconde esthetische laser. Met de picoseconde pulsen worden tatoeages sneller dan ooit te voren verwijderd en zelfs alle kleuren tatoeages.
Het Focus™ handstuk is een doorbraak op het gebied van huidverjonging, pigmentstoornissen en acnélittekens.
Lees hier meer over de Cynosure PicoSure
De PicoSure is geschikt voor:
het verwijderen van alle kleuren tatoeages
behandelen van acne littekens
verwijderen van pigmentaties
behandelen van rimpels
Zelfs moeilijke inktkleuren zoals blauw en groen, en eerder behandelde recalcitrante tatoeages kunnen met minder behandelingen met een kortere hersteltijd worden verwijderd. PicoSure staat voor: Pressure Wave- technologie. De PicoSure maakt gebruik van de nieuwste technologie om inkten en pigment vlekken te verwijderen, namelijk het leveren van ultrakorte picoseconde energie pulsen in de huid. Deze pulsen zorgen voor een fotomechanische effect, of PressureWave TM. PressureWave verbrijzelt de inkt en pigmentvlekken in kleine, stof-achtige deeltjes die gemakkelijk door het lichaam geëlimineerd worden. Dit resulteert in een gavere huid met minder behandelingen en aantasting van de omliggende huid. Met de combinatie van 755nm en het 532nm handstuk kunnen alle kleuren zeer goed verwijderd worden.
Wilt u meer informatie ontvangen?